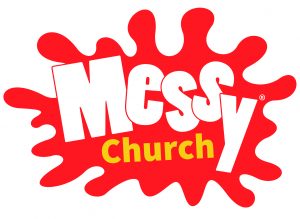 Join us for crafts, fun, food and a message of hope about God's love for you!
What is Messy Church?
It's church – but messier! With crafts, games, music, food and fun we explore something precious about Jesus.
Who is it for?
For infant and junior age children to come along with their parents, grandparents and carers
What will it be like?
Receive a warm welcome when you arrive at 3pm! Fill in a consent form if you're coming for the first time, or head through to crafts and activities if you've been before.
Go around the various activities discovering more about the theme or story.
You'll meet a friendly team member on every table who can answer your questions and help you with the activity.
After you've done the crafts we head into the church for a story and music as we think about how our theme shows us something wonderful about Jesus.
Then we head back into the hall – it's time to eat tea together before heading home with a goodie bag